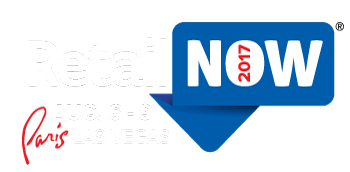 COMBASE is back at the RetailNOW
After a 2 year break, COMBASE is finally back. Come and see why thousands of retails benefit from COMBASE's POS solution KORONA. RetailNow 2017 is going to be interesting! COMBASE has revamped its reseller program to help VARs make the transition into SaaS without bankrupting themselves in the process. Sounds interesting? Request a meeting today. We look forward to meeting you!
Details
Where: PARIS LAS VEGAS
When: 08/06/2017 – 08/09/2017
Booth: #127
You don't have RetailNow tickets yet?
| | |
| --- | --- |
| Accelerated Concepts Inc. | 124 |
| AdaptPOS | 240 |
| AEVI International GmbH | 338 |
| APG Cash Drawer, LLC | 810 |
| Appetize Technologies, Inc | 131 |
| Ascentium Capital | 434 |
| Atdec | 1020 |
| Aures Technologies, Inc. | 119 |
| Auto-Star Compusystems, Inc. | 208 |
| Avalue Technology Inc. | 440 |
| Avero Inc. | 307 |
| Azura Leasing | 932 |
| Berg Company | 132 |
| Bixolon America, Inc. | 311 |
| BlueStar | 601 |
| Bristol ID Technologies | 205 |
| Brother Mobile Solutions, Inc. | 739 |
| CAP Software | 331 |
| Card Marketing Services | 408 |
| CardConnect a First Data Company | 729 |
| CAS Corp. | 436 |
| Cash Register Sales, Inc. (CRS) | 101 |
| Casio America, Inc. | 430 |
| Castles Technology International Corp | 838 |
| Cayan | 609 |
| CBS NorthStar | 738 |
| Cherry Americas, LLC | 835 |
| CipherLab USA | 304 |
| Citizen Systems America Corp. | 1008 |
| Clientron Corp. | 740 |
| COCARD | 303 |
| Code | 133 |
| Cognitive TPG | 809 |
| COMBASE USA | 127 |
| Como | 528 |
| Computer Hardware Design Ltd | 940 |
| Control Plus GL | 536 |
| Creditcall Corporation | 1033 |
| CyberPower Systems (USA), Inc. | 238 |
| Cybertill | 537 |
| Datacap Systems, Inc. | 723 |
| Datalogic | 905 |
| Datasym POS Inc. | 822 |
| DENSO ADC | 912 |
| DETECTO | 540 |
| Discover Network | 640 |
| Elavon | 1032 |
| Electronic Payments | 411 |
| Elo | 801 |
| eMobilePOS | 808 |
| Epson America | 501 |
| Equinox Payments, LLC | 1014 |
| ExaDigm, Inc. | 639 |
| Firich USA, Inc. | 225 |
| Focus POS Systems | 219 |
| Future POS, Inc. | 807 |
| General Credit Forms, Inc. | 917 |
| GIGA-TMS INC | 541 |
| Givex | 1036 |
| GoDEX Americas | 108 |
| GRS | 836 |
| GVISION | 938 |
| Hanasis Co., LTD | 438 |
| Harbortouch | 623 |
| Heartland Payment Systems, Inc. | 417 |
| Honeywell Safety & Productivity Solutions | 437 |
| HP, Inc. | 410 |
| ID TECH | 239 |
| Index | 637 |
| Infinite Peripherals, Inc. | 100 |
| Ingenico | 300 |
| Ingram Micro Data Capture/POS Division | 631 |
| Innovative | 212 |
| Intuit, Inc. | 935 |
| iRuggy Systems Co, Ltd. | 1009 |
| iSAPPOS Systems Company Limited | 1005 |
| Jolimark Printing Solution (Hong Kong)Ltd | 833 |
| Kilotech | 116 |
| LAVA Computer MFG Inc. | 135 |
| LOC Software | 825 |
| Logivision a division of ACCEO Solutions Inc. | 425 |
| MagTek, Inc. | 230 |
| Main Street Softworks, Inc | 337 |
| Merchant Link | 314 |
| Metropolitan Sales | 909 |
| Mettler-Toledo, Inc. | 236 |
| Millennium Digital Technologies, LLC | 831 |
| MMF POS | 201 |
| MobileBytes | 235 |
| Monday Lounge, Tuesday Food and Beverage | 139, 1038, 125 |
| Moneris Canada | 423 |
| M-S Cash Drawer LLC | 217 |
| National Computer Corporation | 711 |
| Nau Computer | 112 |
| NCR Corporation | 316 |
| Netop | 532 |
| Netsurion | 1000 |
| North American Bancard | 636 |
| Octopus Retail Management Pte Ltd | 110 |
| Omnivore | 1018 |
| Oracle Hospitality | 737 |
| OrderCounter POS & SaaS Solutions | 334 |
| Panasonic | 130 |
| Paper Rolls Now | 215 |
| Paradise POS | 441 |
| ParTech, Inc. | 806 |
| Partner Tech | 325 |
| PAX Technology, Inc | 811 |
| Payment Logistics Limited | 317 |
| PCI | 340 |
| Photo Booth – Sponsored by First Data | 138 |
| Pioneer POS Solution, Inc. | 531 |
| Poindus America Corp | 939 |
| POS Portal | 925 |
| POSBANK USA, Inc. | 209 |
| POSDATA | 404 |
| Posera | 409 |
| POSIFLEX | 717 |
| POSitouch | 1002 |
| POS-X | 318 |
| PowerVar | 400 |
| PrehKeyTec USA | 908 |
| Priority Integrated Solutions | 538 |
| Protech Technologies, Inc. | 931 |
| Ready Distribution | 301 |
| Reserve | 429 |
| RetailPoint | 841 |
| RiteMade Paper Converters, Inc. | 1037 |
| Rongta USA, Inc. | 107 |
| Rpower | 913 |
| ScanSource POS and Barcode | 401, 407 |
| Seiko Instruments | 1010 |
| SEWOO (J. Stephen Lab., Ltd.) | 339 |
| Shift4 Corporation | 1039 |
| Smart Power Systems Inc. | 330 |
| SoftTouch LLC | 539 |
| Sound Payments Inc. | 510 |
| SpacePole, Inc. | 1015 |
| Star Micronics America | 707 |
| Sterling Payment Technologies, LLC | 523 |
| StopLift Checkout Vision Systems | 930 |
| Sunmi Technology | 111 |
| sure3 tek Inc. | 1017 |
| Synnex Corporation | 817 |
| TableSafe, Inc. | 231 |
| Tailwind Solutions Ltd | 839 |
| TCPOS North America Inc. | 109 |
| TeamSable POS | 910 |
| TG3 Electronics | 332 |
| The Customer Connection | 115 |
| Tigerpaw Software | 128 |
| Toast, Inc. | 1003 |
| Total Merchant Services | 1027 |
| Touch Dynamic, Inc. | 901 |
| Tri-Technical Systems | 206 |
| Trustwave | 233 |
| TSYS | 1023 |
| UIC USA | 137 |
| Unique Secure | 203 |
| Unitech America Inc | 1030 |
| Upserve | 937 |
| Vanguard ID Systems | 512 |
| Vantiv/Integrated Payments | 509 |
| VAULT | 333 |
| Vectron America | 431 |
| Velociti Inc. | 1031 |
| Vend Lease Co., Inc. | 741 |
| Vend POS | 508 |
| Verifone, Inc. | 919 |
| Vigilix, LLC | 221 |
| Worldpay | 701 |
| Worldwide Telecommunications, Inc. | 234 |
| X2nSAT | 934 |
| Yellow Dog Software | 1001 |